Our products and service are tailor-made for you…
The Age UK Mobility promise
Offer a

price match guarantee

to every customer

Understand

your individual needs and requirements

Listen

to all your questions

Be respectful and courteous

at all times
Provide

lifetime peace of mind

on our product
Be contactable

24 hours a day

365 days a year
To remain as

attentive

after your purchase as we were before

Not

sell you anything that you do not need nor want
Work to the

highest

safety standards
To deliver on

ALL

our promises
Age UK Stairlifts, Easy Bathing and Chairs are provided by Handicare Accessibility Limited (Handicare), working in association with Age UK Trading CIC. Handicare will raise a minimum of £1 million during 2015/2016 for Age UK (registered charity no.1128267) through the promotion and sale of independent living products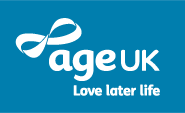 Age UK Mobility
Handicare work in association with the Age UK Group to make decisions about Age UK mobility products, the customer service promise and appropriate marketing to enable people in later life to receive the best possible service.
We are proud to be working with the Age UK Group. Together, we are continually working towards improving later life for everyone. Handicare are the provider of all, stair lifts, chairs, baths and showers.
All Handicare mobility products provide value for money, combined with ease of use, safety and reliability, all from a name you can trust.

High Praise!!
Age UK Stairlifts have been awarded the prestigious "Yours Recommends" seal of approval by Yours Magazine. 88% of respondents who have used our service rated their experience as excellent - giving it 10 out of 10. For more information, click here