Easter activities to enjoy with grandchildren
30th March 2019
Whether you spend your Easter Sunday at church or diving head first into a chocolate egg, it is a fantastic time to get together as a family to celebrate. If you have young grandchildren, finding things to occupy them over their Easter holidays can sometimes be difficult, especially if they're experiencing a sugar rush. However, we have compiled a list of fun activities to keep you all busy over the Easter period.
Head outside for an Easter egg hunt
There's no better way to spend Easter morning than with an egg hunt! In previous years, this may have filled you with dread, as it can sometimes be difficult to keep track of where you've placed each chocolatey treat. However, now you can visit popular locations across the UK for their organised egg hunts – preventing the need to rummage under tables and chairs for that last hidden surprise!
Over the past couple of years, confectioner Cadbury has teamed up with the National Trust to create a number of Easter egg hunts across the country. Across the month of April, there are 260 hunts for you to try across the UK, with a chocolate gift waiting at the end for those who participate. This is a lovely activity to try with your grandchildren! Whether you head over to your favourite local National Trust site or hop in the car and travel further afield, the whole family is sure to enjoy following the clues to claim your prize!
Cheddar Gorge makes for an exciting day out. However, across Easter, why not head into the cave for their glow in the dark hunt? Throughout Gough's Cave, 50 glowing eggs have been dropped by the Easter Bunny for you and your grandchildren to locate! When complete, children can enjoy a chocolate treat. However, it is important to note that this might not be the best option for those in a wheelchair due to some steep gradients along the route, so care should be taken.
The World of Beatrix Potter makes for a wonderful day out at any time of the year but this Easter your grandchildren will love running around the Peter Rabbit garden participating in their Easter egg hunt. This hunt takes place on Easter Sunday and Easter Monday and is included in the cost of a child's ticket to the attraction. With a mini chocolate egg, this hunt is aimed at younger grandchildren. However, you can explore the rest of the park whilst visiting.
Visit a farm park
Across the country, there is a number of different farm parks for you to visit with your grandchildren. Lakeland Maze Farm Park in Cumbria has a range of activities for children, including trampolines, outdoor karting and an indoor soft play area, in addition to their pets and animal farm barns. Alternatively, Farmer Palmer's Farm Park in Poole is a family-friendly attraction with myriad things on offer this Easter, including the chance to see pygmy goat kids, lambs, and chicks.
Head to the kitchen and cook
There is something special about teaching your grandchildren vital life skills, so why not head to the kitchen this Easter to experiment with a spot of cooking? Putting your culinary skills to the test is a fantastic way to bond with little ones, especially if the weather outdoors has not cooperated with your other plans. Whether you have picked up baking as a hobby or consider yourself a beginner, there is a range of easy to follow recipes that are sure to keep you all busy. So, escape the rain and dive into one of the below recipes for a great way to spend a drizzly April afternoon.
Chocolate nest cakes
Chocolate nest cakes follow one of the easiest recipes on offer, so this is considered a great option for those with all abilities. Your grandchildren will love dipping their fingers into the bowl of chocolate, and the absence of eggs makes this a stomach-friendly option for those who are too eager to sample the food before it's ready. However, this recipe can sometimes be a little messy, so your walk-in bath or shower may come in handy when cleaning up afterwards. This simple recipe can be made with either rice crispies, cornflakes or even a shredded option, so is perfect if you've got an uneaten box of cereal in your cupboard!
Ingredients
225g/8oz plain chocolate (broken)
2 tbsp golden syrup
50g/2oz butter
75g/3oz of your chosen cereal
36 mini chocolate eggs
Method
Line a baking tray with cake cases
Place a bowl over a pan of simmering water, making sure to not let the bowl touch the water. To the bowl, add chocolate, golden syrup and butter and melt.
Remove from the heat and melt in the cereal of your choice, covering the cereal in the chocolate mixture.
Divide into each of the cake cases and decorate with chocolate eggs before chilling in the fridge for an hour.
Easter cookies
The addition of Easter-themed icing can transform a traditional cookie recipe into something special. You could even consider making these before April 21st so that your grandchildren have something to give to their friends and family! For this simple recipe, you will need to select your cutters ahead of time. Why not go for something adventurous such as a bunny or, if cooking with younger grandchildren, an oval egg-shaped cutter would be an amazing option. We found a recipe from Hobbs House Bakery which sounds delicious. It can be found below.
Ingredients
100g organic golden caster sugar
1 organic egg
½ tsp baking powder
80g chocolate drops
100g soft butter
250g plain flour
2 tbsp milk
Icing sugar pens, to decorate.
Method
Preheat your oven to 200⁰C. Put greaseproof paper on a baking tray.
Beat sugar and butter together until soft.
Whip in the egg.
Next, fold in the flour and baking powder to the mix.
Whilst still mixing together, add in the milk until the mixture resembles a dough.
Lastly, stir in the chocolate drops.
On a floured table, roll your dough to about 5mm thick.
Stamp out your biscuits with your chosen cutter and lay on the tray.
Bake until the edges just start to turn golden and they have the tiniest bit of colour underneath (about 12 minutes) and remove immediately.
Allow to cool before decorating with icing colour of your choice.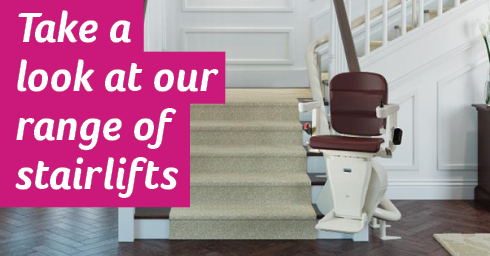 READ ALSO: Tips and advice for grandparents
Are you interested in more Grandchildren related content from Age UK Mobility?
https://www.ageukmobility.co.uk/mobility-news/article/recipes-to-try-with-grandchildren
https://www.ageukmobility.co.uk/mobility-news/article/the-best-books-for-grandparents-to-read-to-their-grandchildren
https://www.ageukmobility.co.uk/mobility-news/article/art-projects-to-do-with-grandchildren
https://www.ageukmobility.co.uk/mobility-news/article/autumn-activities-to-do-with-grandchildren
This news article is from Handicare UK. Articles that appear on this website are for information purposes only.