Stairlifts Service and Support
An Age UK Stairlift from Handicare provides real value. Not only do Handicare provide high quality and reliable stairlifts but they also offer a No Quibble Price Promise. If you find a similar product with equivalent specification and service levels at a lower price, Handicare will happily match it. Please note however that price match can only be obtained following a site survey conducted by a reputable company, not those based on a verbal indication of price given by another company without surveying the staircase concerned.
For your additional reassurance, the Stairlift Price Promise is valid up until the day that your stairlift is installed.
Why not find out more about the benefits that a Handicare Age UK Stairlift can provide, by calling the customer service team on 0800 566 8742.
14 DAY MONEY BACK GUARANTEE
If once your stairlift is installed you decide it is not fit for purpose, please let Handicare know within 14 days of the installation date. Handicare may then, at their discretion, carry out additional works or alterations to address the issues raised. If after completion of such works you are not satisfied and you still wish to return your stairlift you should then confirm your decision to Handicare in writing. On receipt of such notice Handicare will arrange a full refund and make arrangements to remove the stairlift. Please note, however, that Handicare cannot guarantee fully to make good all works to your property carried out during the installation process and that this offer does not apply in the event of the stairlift no longer being required (for example bereavement) when Handicare are unable to buy back goods from you. This offer does not affect your statutory rights.
Two Year Peace of Mind warranty
With a Handicare Age UK Stairlift, there's no need to worry about repair costs;a comprehensive 2 year warranty is provided as standard.
Handicare Promise to
Answer all of your questions
Only sell you what you need
Respect your home and your privacy
Respect your right to cancel an order. Please see the Terms & Conditions of Sale for full information.
Attend to all of your needs after your stairlift purchase, as well as before
Never knowingly be beaten on price. For more details of the No Quibbles Price Promise, please see above.
Work to the highest safety standards
Keep all promises
All of this, from a name you can trust - Handicare
Call 7 days a week for free advice
0800 910 0240
Handicare Ltd aims to raise a minimum of £1,200,000 during 2017/2018 for Age UK via the promotion and sale of independent living products.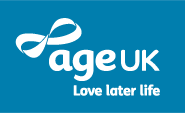 Buying these products supports Age UK's charitable work.