People in the UK are happiest after 70
14th March 2019
It can be common to assume the younger you are the happier you will feel, however, new research has revealed people are at their happiest after they turn 70. Despite an increased risk in physical health, people who are older have been identified as having a more positive outlook in their everyday life. The study focused on exploring how people perceived emotions in others at different stages of their lives.
The researchers, from Harvard University, sent an online test to 10,000 British people aged between 10 to 85. The participants were presented with a series of images consisting of faces showing happiness, anger and fear. The results suggest people over the age of 70 found it easier to detect happiness in others and were less aware of any negative emotions.
Professor Laura Germine comments, as reported in the Daily Mail, "We perceive anger and fear less and less, and happiness just as much as we age. So, over time, people may just view everything more positively." Older people derive their greater well-being from their emotional perception. The results suggest that they find it easier to focus on positive emotions and attitudes, whereas people who are middle-aged are more impressionable by negative cues.
The research also explored the factors that drive wellbeing, establishing that although good health, a job and a partner are the common drivers, it also heavily depends on age, income and where they live. Global News reports that older people are happier as they focus less on materialistic goods. People over 70 may place more importance on necessary things that will improve their quality of life such as curved stairlifts to make their home more accessible and their day-to-day lives easier.
Researchers are continuing to explore the relationship between age and emotions. Analysing a similar study carried out from the Office for National Statistics they comment: "People's likelihood of having low anxiety about life rises only a little in their 20s, and then falls until it reaches a low point in their mid-50s. Wellbeing reaches its peak levels soon after typical retirement age, and then life satisfaction, happiness and self-worth fall steadily as people get older, while anxiety stays at a consistent level. Broadly speaking, wellbeing seems to be highest around age 70 and lowest in people's early 50s".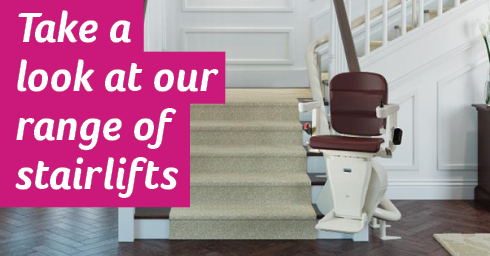 This news article is from Handicare UK. Articles that appear on this website are for information purposes only.