Setting up Facebook for older people
28th September 2016
Social media can provide a perfect platform for older people to connect with friends and family, as well as finding new ways to enjoy later life. We have created a simple Facebook guide for individuals who would like to join in and start connecting with people far and wide from the comfort of your rise and recline chairs.
What is Facebook?
Created in 2004 by Mark Zuckerberg, a Harvard College graduate, Facebook has since become the most widely used social media platform, connecting people together around the world. Not only is it used to see what your friends and family are up to, but to educate and inform you on up-coming community events, people's birthdays and occasions. It is possibly the best way to connect with the world at the click or tap of a button and screen, and best of all it is simple to set up and start connecting with those around you.
Creating a Facebook account
To create an account you will need to have your email address to hand.
In your address bar in your internet window, type Facebook.com.

2. In the 'Create an account' section of the page, enter your details and create a password.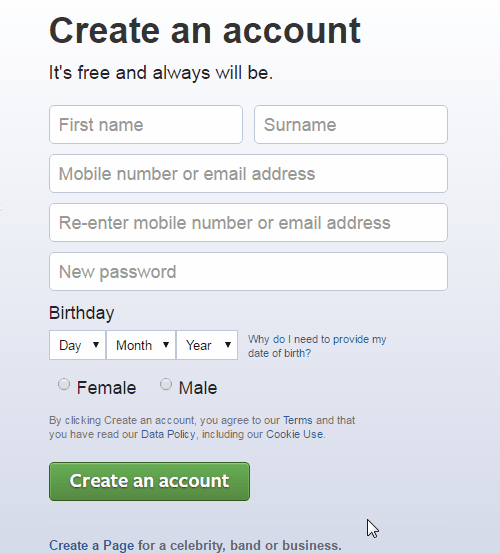 3. This page will appear with the various steps you should take to update your profile and add friends to your account. You should complete these steps to ensure you have a good foundation for your Facebook account and network of friends.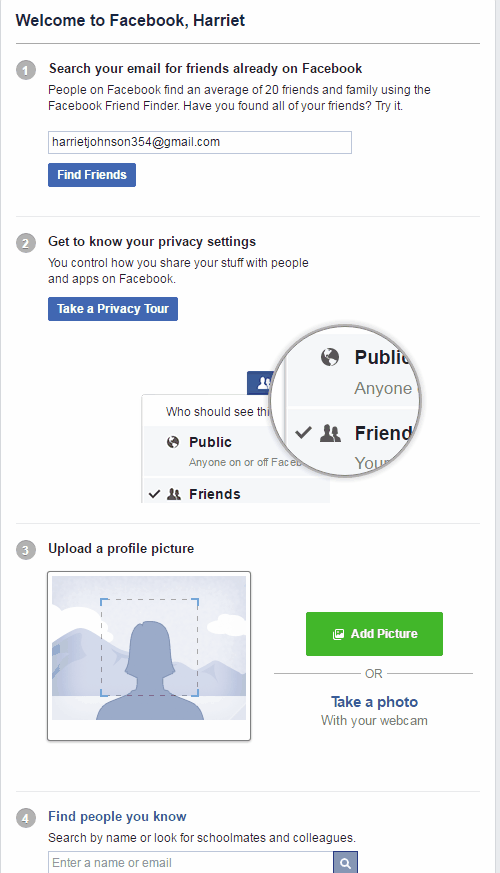 4. 'Liking pages' can provide you with information, behind-the-scenes news and gossip from your favourite TV shows, books, celebrities and sports events. If you have a page in particular that you would like to follow, then you can search for this in the search panel at the top of the page.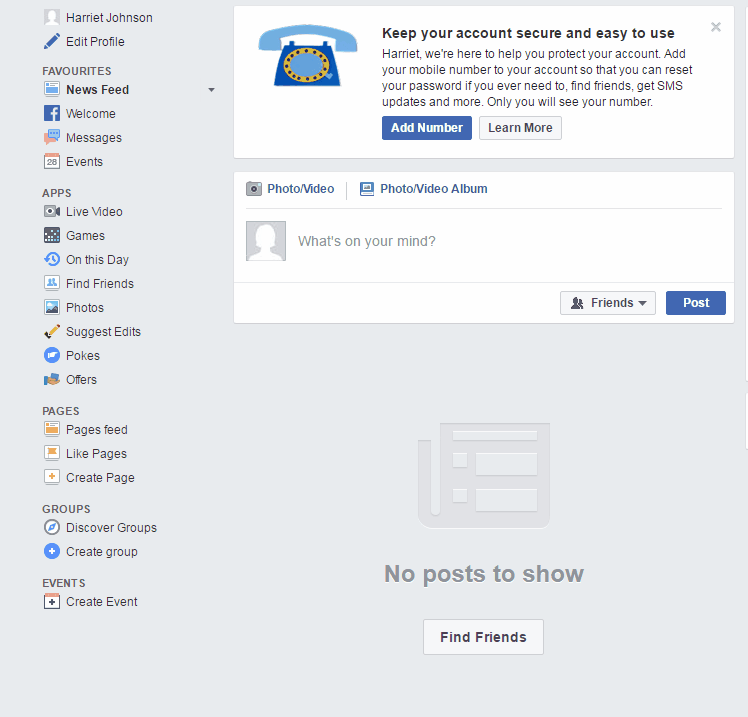 Notifications
When you receive a notification from a friend, this will appear as a red dot at the top right-hand corner. Your notifications will appear as a chronological list. By clicking them you will be taken to the page associated with the notification.
You can find the messaging tab either on the left-hand side of the homepage or at the top of the page between the 'friend request' and 'notification' icons. A chat window will open at the bottom of the page where you can select the recipient and write them a message. Click enter to send the message.
When you receive a friend request or a message, these two will appear in your notification bar, alerting you to respond to the request or message.
This news article is from Handicare UK. Articles that appear on this website are for information purposes only.