The most accessible theatres in the UK
1st April 2019
Whether you're sitting down to watch a reimagined version of your favourite story or are diving into a new play, ready to acquaint yourselves with new characters, there's something magical about visiting the theatre. However, worrying about manoeuvring down the darkened stairs or the location of your red velvet seat can sometimes dampen the experience.
"Access in theatres is important because nobody should have to face barriers in them being able to engage due to an impairment", shares Callum from Access Scottish Theatre. However, due to the architecture of many theatres dating back to the 19th century, this isn't always the case. With opulent staircases and exquisite attention to detail, some locations are still in need of renovation in order to bring them up to the accessibility standards that they should meet.
From dementia-friendly performances to step-free access, perfect for those who use a home stairlift, take a look at the guide below before watching your next production.
The Coliseum
"The Coliseum provides excellent quality theatre and opportunities to participate in the performing arts for all people from Oldham and the surrounding areas. Our building was built in 1887, and so presents some access challenges due to its age, however, inclusivity and care for our audiences is a priority across the entire company.
"Each of our home-produced shows contains BSL interpreted and audio described performances, with the option to book onto an additional touch tour of the set led by our Stage Management team. We also present a Relaxed Performance of our extremely popular annual traditional pantomime and at least one Dementia Friendly performance each season. Alongside our access performances, the Coliseum also provides Dementia Friendly Workshops and we were thrilled to be amongst the first national cultural organisations to adopt the Family Arts Campaign's new Age Friendly Standards in Summer 2017, providing specific guidance on welcoming older visitors who may have complex needs."
Accessible features
Wheelchair spaces
Blue Badge parking spaces adjacent to the accessible entrance to Box Office
Free companion escort tickets for people who are registered disabled
Accessible shop, bar and toilets
Assistance dogs, guide dogs and hearing dogs welcome with fresh drinking water available for them
Infrared Assisted Listening System
Hearing Loop System
BSL Interpreted performances
Audio Described Performances and Touch Tours
Relay screen in the Stalls Bar
Relaxed Performances
Dementia Friendly Performances
Season brochure available in large print, voice recorded and via email.
Unicorn Theatre
Image credit: Stmike7
Located in Southwark, the Unicorn Theatre performs around 20 shows a year aimed at young people between the ages of 6 months and 18 years. Their immersive experiences aim to establish a connection with the audience, and their community work ensures that theatre is accessible to all.
In addition to providing workshops for disabled children, in partnership with the charity Scope, the Unicorn Theatre like to ensure that "there are shows for everyone". Offering wheelchair spaces which can be booked in advance, the theatre also offers relaxed performances for those who have learning difficulties or sensory needs. During these performances, alterations have been made to the lighting and sound in order to make it more relaxed environment, and access to a chill-out room can make all the difference either before, after or during the show.
Accessible features
Wheelchair spaces
Relaxed performances
A chill-out room
Visual stories to provide context before the show
Integrated Sign-Language Performances
Live audio description
Pre-show touch tours
Captioned performances
Deaf-friendly shows
Accessible toilet
Assistance dogs welcome
Access assistants
Reserved seating for captioned, ISIP and audio-described performances
Barbican Theatre
Image credit: Rizwan-Muazzam Qawwali in the Barbican Hall. Max Colson
The Barbican Theatre boasts incredible architecture and a plethora of performance spaces, but its access scheme is what sets this apart from other theatres in the capital. In order to establish their status as a world-class arts venue, they strive to provide the best accessible access for their guests, with the Barbican Centre access group meeting regularly to assess if any changes are necessary.
Inside, opt for a free large-print programme to commemorate your visit before sitting down in a wheelchair space to enjoy the performance. With audio-described and captioned shows frequently taking place, you'll be spoilt for choice as to what you wish to see. Plus, with the Access Member Scheme, you may be entitled to discounted tickets to some of your favourite plays.
Accessible features
Access member scheme
Barbican Centre access group
Audio-described performances
Relaxed performances
Captioned performances
Wheelchairs available
Wheelchair spaces
Discounted tickets
Assistance dogs welcome
Induction loop
Large-print programmes
Accessible toilets
Birmingham Hippodrome
Image credit Oosoom
At the Birmingham Hippodrome, those with mobility problems will feel at ease whilst watching a performance in their impressive theatre. Thanks to their Access Forum Group, the theatre understands the needs of their guests and makes alterations to any issues that may arise. After a refurbishment in 2001, the Hippodrome caters towards each of the 500,000 people who come to see a production each year. Plus, with captioned performance, as well as relaxed shows taking place, there is something for everyone here.
Accessible features
Level access and automatic doors
Ramped access
Handrails to main entrance
Wheelchair spaces
Audio-described performances
Assistance dogs welcome
Infra-red and induction loops
Accessible toilets
Mobility hoist available
Integrated Sign-Language Performances
Audio-described performances
Pre-show touch tours
Captioned performances
Relaxed performances
Bristol Hippodrome Theatre
Image credit: Mike Hume
Since its opening in 1912, the Bristol Hippodrome has opened its doors to millions of visitors. Fortunately for those who require accessible access, it has made significant alterations to the original architecture in order to encourage all to experience the performances that it puts on. From the designated access entrance to the wheelchair boxes, the Bristol Hippodrome has it covered. Plus, with accessible performances with captions, as well as relaxed shows for those who have sensory conditions, the facilities are perfect.
Accessible features
Blue badge parking
Lift access
Accessible toilets
Access to the bar
Step free access to theatre
Wheelchair spaces
Wheelchair storage
Visual stories to provide context before the show
Infra-red and induction loops
Audio-described performances
Pre-show touch tours
Integrated Sign-Language Performances
Captioned performances
Assistance dogs welcome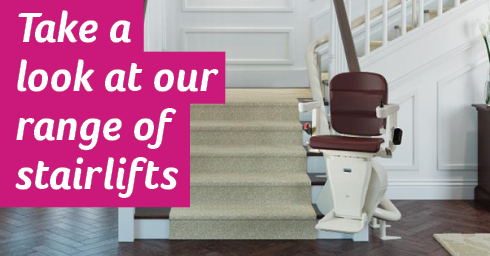 This news article is from Handicare UK. Articles that appear on this website are for information purposes only.