An accessible guide to the UK's best aquariums
20th August 2019
Some attractions are simply timeless, providing great fun and enjoyment across the generations. One of these is certainly aquariums and the good news is the UK has a plethora of these wonderful attractions at its disposal. Further still, many of these attractions are friendly to those who may have had to install stairlifts at home. This guide looks at some of the very best aquariums the UK has to offer, highlighting their accessibility, and letting you know what to look forward to upon visiting.
Living Coasts, Torquay
Image credit: Living Coasts
Accessibility at Living Coasts
Wheelchair access throughout the site
Lift access
Reduced admission for the disabled
Free entry for carers
Free wheelchair rental
Assistance dogs welcome
Disabled toilets
Disabled parking
Full information here.
The team at Living Coasts took time to explain how important accessibility is to them: "It's very important. The route around the site is as easy as possible for wheels and feet. Our recently-added digital sandpits have access for small children and wheelchairs."
What to expect at the aquarium
More than just an aquarium, Living Coasts in Torquay is a coastal zoo owned by South West Environmental Parks, along with Newquay Zoo and Paignton Zoo. With a focus on seabirds and coastal wildlife, there is a great variety of creatures and life to discover. Penguin Beach is the star attraction, a spot which mimics their original environment. The feeding sessions also shouldn't' be missed.
The team spoke about why they believe the aquarium is a must-visit: "In a word, penguins! We have scores of free-ranging penguins – they mingle freely with guests, coming off their beach as they wish to walk in the public areas. A penguin patroller makes sure penguins and people enjoy the experience. Then there are all the other bird species, from waders to sea ducks; the seals, otters and aquarium species; the exotic coastal planting; and the panoramic views of the Bay to be had from our café."
National Marine Aquarium, Plymouth
Accessibility at the National Marine Aquarium
A commitment to providing access to all
Accessible by ramps and lifts throughout
Disabled parking bays on site
Wheelchairs available free of charge
Disabled toilet facilities
Carers admitted free of charge/guide dogs welcome
Full information here.
Speaking about how important it is that the aquarium is accessible, a representative said: "The NMA has won awards for its accessibility. Making sure the whole building is accessible to all visitors is paramount. With ramps, lifts and plenty of places to sit, the aquarium is the perfect place for a relaxed day out."
What to expect at the aquarium
The National Marine Aquarium in Plymouth is one of the country's most beloved aquariums, featuring over 4,000 ocean animals. Run by the Ocean Conservation Trust, visitors can explore sea life from the Atlantic Ocean to the Great Barrier Reef. This is the UK's largest aquarium, featuring multiple aquarium zones, play areas for kids, and a café for refreshments. The aquarium says: "Everything at the NMA is centred around connecting people with the ocean. Its 4,000 animals live in stunning ocean habitats that showcase ocean seascapes around the globe."
Claire from the family travel blog, Tin Box Traveller, has had a great time visiting the National Marine Aquarium and offers a further glimpse into what to expect: "We love visiting the National Marine Aquarium (NMA) in Plymouth because of the impressive tanks and great conservation messages. It's a really educational day out where you can stand in front of the UK's deepest aquarium tank and go nose to nose with sharks. The whole building is really well thought out with ramps and lifts to help you get between each level.
"There is a set route through the aquarium to help with the flow of visitors, but it is possible to loop back to different tanks when talks happen throughout the day. If you are particularly keen to see the sharks being fed, get to the curved glass viewing area early as this can get busy."
Claire also offers a useful tip for those planning a visit: "The best place to park for the NMA is in Harbour Car Park which is a multi-storey next to the aquarium. You have to pay for your parking upfront so allow yourselves at least three hours or longer if you are planning to have lunch too."
Blue Planet Aquarium, Chester
Accessibility at Blue Planet Aquarium
Designed with access for all in mind
Labelled 'UK's finest aquarium' by Rough Guide to Accessible Britain
Free admission for carers
Accessible parking
Access to all floors/ramps throughout
Accessible toilets
Wheelchair hire
Full information here.
What to expect at the aquarium
Blue Planet Aquarium in Chester is another must-visit aquarium in the UK. Its claim to fame is that it is home to the largest collection of sharks in the UK, so if one of the grandkids is a shark lover, this is certainly the place to be! Another star attraction is the Aquatunnel, which is one of the longest underwater tunnels in the world, giving visitors a great glimpse of sea life above your head.
SEA LIFE Brighton
Accessibility at SEA LIFE Brighton
Disabled access entrance
Disabled toilet
Staff have disability training
One area without full access
Step-free access to the restaurant
Mobility aids are not available
Full information here.
What to expect at the aquarium
SEA LIFE Brighton is the world's oldest operating aquarium and is home to over 1,500 ocean inhabitants. No matter what you are hoping to see, there's an excellent chance you will be able to get a glimpse here. Their newly opened Day and Night exhibit is certainly a must, letting visitors explore ocean life as it changes from dusk to dawn. There are six zones in total, feeding experiences, and even a glass-bottom boat!
Deep Sea World, Fife
Accessibility at Deep Sea World
Fully accessible for wheelchair users
Disabled toilets
Ramp access (no lifts)
Free disabled parking spaces
Can be contacted with specific queries on 01383 411 880.
Full information here.
What to expect at the aquarium
Located in Fife, Deep Sea World is Scotland's National Aquarium and home to over 2,000 creatures. Here visitors can explore the fascinating inhabitants of Earth's rivers, lakes, and oceans and even dive with the sharks! At Deep Sea World you can even find the longest underwater tunnel in the UK, for an unforgettable aqua experience. From piranhas and seals to the underwater safari, it's all here at Deep Sea World.
The UK's best aquariums
Living Coasts, Torquay
National Marine Aquarium, Plymouth
Blue Planet Aquarium, Chester
SEA LIFE Brighton
Deep Sea World, Fife
As you can see, a nice number of the UK's very best aquariums are very welcoming for those with limited mobility. More can be done, of course, but if you decided to visit any of the above, hopefully, this guide will prove useful in helping you plan your trip.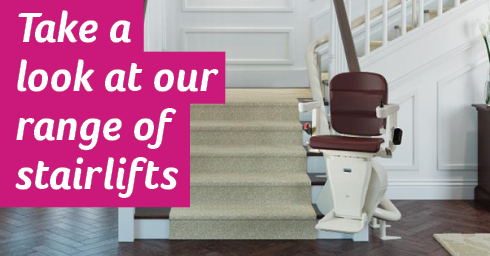 This news article is from Handicare UK. Articles that appear on this website are for information purposes only.