Grants for stairlifts
Grants are available to help one fund the cost of a new stairlift. If you or someone you know is in need of a stairlift but worried about how they are going to finance it, then try not to write off the hope of getting a stairlift completely. There are financing options available to those in need.
Are there stairlift grants available?
Grants for stairlifts are available through a number of sources; from government, grants to aid from charities and other organisations. It is important to bear in mind, however, that not everyone will qualify for certain types of financial aid, and a stairlift grant is not guaranteed, even if you are in need of one. Here is a selection of the grants available to help with the cost of a stairlift: ·
The Disabled Facilities Grant
Charities such as The Edward Gostling Foundation
Referrals to charities from Occupational Therapists or health and social care workers through Independence At Home, and Margaret's Fund
Specialist charities such as the SSAFA and the Royal Agricultural Benevolent Institution
---
Can I get a grant for a stairlift?
The Disabled Facilities Grant
In England, Wales, and Northern Ireland, there is a government grant available called the Disabled Facilities Grant or DFG. This grant is to help those who need to make alterations to their home and has a value of up to £30,000 in England, £36,000 in Wales, and £25,000 in Northern Ireland. In Scotland, Disabled Facilities Grants are not available. Contact Age Scotland for more information about what support you could receive.
The amount an individual receives from a DFG is means-tested, so it is based upon household income and household savings that are above £6,000. Many people should find that they are eligible for this stairlift grant but should not expect the maximum amount to be awarded as standard.
Applications for a DFG can be picked up from any local councils. To apply for this stairlift grant you will need two written estimates from stairlift companies. Age UK Mobility can provide one of these for you when you book a home visit.
If you are a landlord and have a tenant in need of a stairlift, you can also apply for a Disabled Facilities Grant in order to help fit a stairlift in your rental property.
The Edward Gostling Foundation
If you have successfully been awarded a DFG, but need additional financial support for your stairlift, then you can apply for a stairlift grant from The Edward Gostling Foundation (formerly The ACT Foundation). These grants are smaller than the DFG, but with a maximum value of £2,500, they can go a long way to helping towards the cost of a curved stairlift in your home. You can apply for a grant online through their website.
RABI - Royal Agricultural Benevolent Institution
The Royal Agricultural Benevolent Institution can offer stairlift grants to farming families across the UK. They can also offer stairlifts for free to successful applicants. To begin the application process, please call their freephone helpline on 0808 2819490 and complete an application form. You will also be asked for some information about your financial situation.
SSAFA
The Armed Forces charity can provide stair lift grants to anyone who has served in the armed forces and is in need of a home adaptation. To begin the application process, please call their free helpline on 0800 731 4880.
Getting financial aid for a stairlift can take anywhere from 3–18 months. Therefore, if the cost of a new stairlift is not affordable, it might be worth considering buying a reconditioned stairlift. Waiting times for new or reconditioned stairlift installation will typically be within one week.
For more information regarding buying used stairlifts, please see our dedicated advice guide.
Age UK
Handicare work in association with the Age UK Trading CIC. Handicare can work with Local Authorities and have numerous contracts to supply stairlifts that are funded by local authorities and through government grants. Age UK the charity does not work with local authorities but Age UK Trading CIC works with Handicare to make decisions about Age UK Mobility products and to assist in direct sales purchases.
---
Free stairlifts
If you think that your home requires adaptations to better suit your mobility needs, then you may be able to have some equipment added to your home for free. This includes features such as grab rails, ramps, and automatic lightings. To apply for disabled home equipment through your local council, visit the section on the government website.
How to get a stairlift for free?
It is possible to get the full cost of a stairlift covered through financial aid, meaning that you can essentially get a stairlift for free.
However, the process of applying for financial aid for a stairlift is not as simple as getting a stairlift fitted for free through a local council or through a charity. There are stairlift grants available that can cover the full or partial cost of a stairlift. This does mean that you essentially are able to get a stairlift for free, but it involves a thorough process of applications through local authorities and health and social workers.
For farming families, the RABI can purchase stairlifts for those in need, please see the section above on how to contact them.
For more information about how to get a stairlift for free, please contact your local council.
---
If you are hoping to have a stair lift funded by the local council or social services, this section will explain everything you need to do to get started.
It is possible to get a stairlift from social services, as you can be referred to several organisations that can offer financial help through a health or social care professional or through an Occupational Therapist.
Disabled Facilities Grant
As explained in detail above, your local council may advise you to apply for a Disabled Facilities Grant
Margaret's Fund
Margaret's fund is a registered charity that helps women living with ill health in the UK. Whilst not open to men, this not-for-profit organisation provides small grants to help women with the cost of a stairlift or other disability equipment in their homes.
This grant can only be applied for through social services, such as a care professional or Occupational Therapist.
Independence At Home
This charity can offer grants of up to £2,000 for your stairlift through social services. Unlike the DFG stairlift grant, you can't apply for this yourself, it must be through a health or social care worker, nurse, or through another form of social services.
To get a stairlift through socials services, you/your social worker will need to do the following:
Write a headed letter to the charity describing what the funds will be used for
Complete an application form which can be downloaded from the Independence at Home website
Supply a medical diagnosis of your disability or condition and statement of requirements for your stairlift
You will need to supply social services with a quote from your stairlift company. Age UK Mobility can provide this when you book a home visit.
This guide will help answer questions regarding financing a stairlift. This includes stairlift grants and the options available for free stairlifts through social services.
Call 7 days a week for free advice
0800 910 0240
Handicare Ltd aims to raise a minimum of £1,200,000 during 2017/2018 for Age UK via the promotion and sale of independent living products.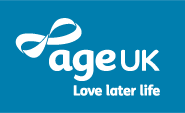 Buying these products supports Age UK's charitable work.