Your safety around the home is one of the most important things to consider, so should not be compromised when it comes to purchasing a stairlift. Before you invest in a new stairlift model, especially if you're going to be using it alone to increase your mobility around your home, discover how you can stay safe when using it.
FAQs
---
How does a stairlift keep me safe at the top of the stairs?
One of the biggest factors that encourage an individual to buy a stairlift is their mobility. As you get older, you may find it increasingly difficult to manoeuvre around your home, which can have a detrimental impact on your independence. Realising that you may need a little extra help whilst at home can be a challenging time but investing in a stairlift can prove to be a great help in this regard. With this in mind, it is important to note that you should become aware of the cost of a stairlift first, or even how you can finance one.
It is not uncommon for older people to stay in their houses for long periods of time, and technological advances make this easier. Installing a stairlift means that you can have the flexibility to move between the floors of your house without the aid of a carer, friend or family member. In this respect, stairlifts can sometimes be daunting at first glance.
How can the features of a stairlift help prevent falls?
Standing at the top of the stairs, one of your biggest concerns may be the safety of your straight stairlift, and whether the journey from the top to the bottom of the stairs will be accompanied with any problems. However, a powered swivel seat can help minimise the chance of falls. One of the reasons for this is that the seat can move into a comfortable position for you to sit on, rather than you needing to step down onto the stairs in order to sit. This seat is at a height which should be comfortable for those who suffer from joint pain due to conditions such as arthritis, or for those who feel unstable on their feet.
Stairlift safety is imperative, so the addition of a seat belt provides you with added confidence that you're unlikely to fall from your seat whilst descending the stairs. If you're looking at purchasing a curved stairlift for your home, some tracks also come with an additional section of track in order to give you more space at the top of your stairs to secure yourself to your seat before travel.
Are stairlifts safe?
There are myriad stairlift safety features which ensure that travelling either to the top or bottom of your stairs is a smooth journey for you. The addition of a seat belt secures you in place, whilst the slow but steady speed of between 0.16-0.34 mph makes a comfortable ride. For more information about the speed of stairlifts, our essential stairlift information guide tells you all you need to know.
When it comes to operating a stairlift, safety sensors will detect any potential obstructions, preventing you from travelling. If a problem presents itself, an engineer may need to visit your home to service your stairlift, quickly amending the problem thanks to their comprehensive knowledge. Another way in which you can ensure that your stairlift is safe is by scheduling regular MOTs, where any problems can be highlighted. Our stairlift aftercare guide can provide information about why these are important.
For peace of mind, our stairlifts adhere to multiple safety standards and have been rigorously tested in order to prevent any issues. As your safety is paramount, each stairlift comes with a two-year warranty, with experienced engineers on hand to offer support and administer any repairs.
What are good ways of making stairs safer?
If you're having trouble using the stairs in your home, then the addition of a stairlift will ultimately make it safer for you. Stairlifts are a great option if you're looking to regain your independence, as there is no need for someone to supervise you. Not having to worry about whether you can handle the depth of each step will make you feel more relaxed, and the seat belt will protect you from the chance of falls. If you experience aches and pains, a stairlift can help to keep these to a minimum and reduce stress on your joints that you may have previously suffered from.
What should I keep in mind before using a stairlift?
There are many stairlift regulations in the UK that can make stairs safer. When it comes to using a stairlift, it is important to ensure that nobody else is on the stairs at the same time, pets included. Your staircase needs to have a minimum width of 750mm in order for you to sit comfortably on the seat, as well as to allow people to safely pass in case of an emergency. For general stairlift use, handrails should be at a comfortable height and run along the steps, as they can help to provide stability whilst ascending. They are especially important if you don't feel confident on the stairs and for night-time use. However, if you are walking up or down the flight of stairs at night, you should make sure that you have adequate lighting for each step.
What is the maximum weight a stairlift could carry?​
Due to the nature of a stairlift, there is a maximum weight limit to operate the stairlift. With most models being attached to the walls, installing a stairlift requires brackets to be attached to your stair's treads. As standard, the average maximum limit for a UK stairlift is 25 stone or 160kg. In order to adhere to the weight guidelines, it is vital that the stairlift is used by only one person at a time in order to keep the stairlift safe.
What happens in the case of a fire?
There are stairlifts that have been specifically created for narrow stairs, but it is important that these meet stairlift fire safety regulations. If you feel as though this will cause an obstruction in the event of a fire, and prevent the emergency services from reaching the upper levels of your home, you will need to consult with an expert whilst making your choice to assess your options.
When using a stairlift, your safety comes first. Discover how a stairlift can make you more comfortable on the stairs and reduce the chance of falls.
Call 7 days a week for free advice
0800 910 0240
Handicare Ltd aims to raise a minimum of £1,200,000 during 2017/2018 for Age UK via the promotion and sale of independent living products.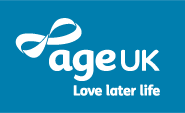 Buying these products supports Age UK's charitable work.