How stairlifts work and other key information
If you have now decided that investing in a stairlift would definitely benefit your level of independence – or that of a family member - you may well want to know more about how the unit itself will work. Buying an item that will have such a big impact on your day-to-day life and be such a visible presence in your home is not something which should be done lightly, and learning as much as possible about your prospective purchase is important.
Below, you will find a number of details you may not have known before about how stairlifts work and are successfully installed. Hopefully, the following information will leave you better informed and equipped with all the knowledge you need to make that final decision and choose the right stairlift for you.
---
How do stairlifts work?
The question of 'how are stairlifts powered?' may not have crossed your mind a great deal in the past, but it may be something you are considering now – especially if you have the responsibility of arranging the purchase of a stairlift for a relative who may be feeling apprehensive about one being installed in their home.
Essentially, there are three components which are vital to ensure the smooth running of any stairlift: the motor, the battery and the gear. Here is a little more information on where each component can be found, and the roles they play:
Motor – The motor is usually found within the base of the stairlift and powers the unit's movement.
Battery – The battery, also located within the stairlift's base, powers the motor and is responsible for maintaining maximum comfort and reliability. Please note that high quality stairlift batteries are extremely long-lasting and should not need to be replaced regularly.
Gear – The gear (which is turned by the motor) is connected to a geared strip and helps to propel the stairlift in either direction. The strip is built into the track which the unit travels up and down.
Other typical stairlift components are as follows:
Remote controls – In the past, it was often necessary for stairlift controls to be fixed to the wall near the base and top of the staircase that was being used. Nowadays, however, the more advanced models benefit from simple remote controls, making stairlifts much easier and more convenient to move.
Seat – Depending on the stairlift you select, a number of seat choices will be available to you. Swivel functionality, adjustable height, a range of colours and the option of a powered seat which tilts to enable easier entry and exit are just some of the available features to consider.
Seatbelt – A discreet but important feature, the seatbelt is a requirement that ensures maximum safety and peace of mind with every stairlift.
---
How to measure for a stairlift
When it comes to how to measure for a stairlift, there are two parts to the process: deciding which side of the staircase the unit will be placed, and taking the measurements themselves.
1. Be aware of the space a stairlift will take up
It may seem obvious to you at one glance where your stairlift should be placed, but don't forget that there are a couple of important factors which need to be considered before any work is undertaken. Firstly, be aware that a little extra 'overhang' room will be required at both the top and bottom of your stairs to accommodate the ends of the track and the stairlift itself. Secondly, take careful note of any potential obstructions to the stairlift's path of travel, such as windowsills, radiators and doorways; this may sound like very basic advice, but it is amazing how easy it is to forget even very large objects in our home when we are used to seeing them every day!
2. Take note of the specific measurements
When it comes to taking the actual measurements for your stairlift, there are four figures which need to be noted down: the length of the staircase, its width, the amount of clearance at the bottom and at the top. One important point to bear in mind is that some staircases vary in width; to be sure that the stairlift will fit, the width should be measured at the stairs' narrowest point.
3. Ask an expert
If you are now wondering how wide do stairs need to be for a stairlift to operate comfortably and safely, this really depends on which model you choose. Additionally, it should be emphasised that the most reliable way of gathering the correct measurements for a stairlift is to let an expert stairlift provider do it themselves. The team at suppliers like Handicare can take care of every aspect of this process, and are vastly experienced at making sure every stairlift they install is fit for purpose and built to last.
4. Take your own needs into account
It is also worth noting that the stairlift user themselves should also be measured prior to installation to ensure they are provided with the correct seat size. It goes without saying that sitting on a seat which is not the appropriate height or width could be extremely uncomfortable, or even make use of the equipment impossible. For further information and guidance on this or any other matter related to stairlift installation, please contact the experts at Handicare.
How do stairlifts work? If you have recently decided to invest in a stairlift, you may be wondering about the answer to this question. To ease any anxieties you may have about the durability of your purchase, simply read the following information.
Call 7 days a week for free advice
0800 910 0240
Handicare Ltd aims to raise a minimum of £1,200,000 during 2017/2018 for Age UK via the promotion and sale of independent living products.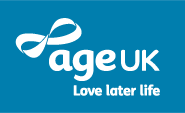 Buying these products supports Age UK's charitable work.